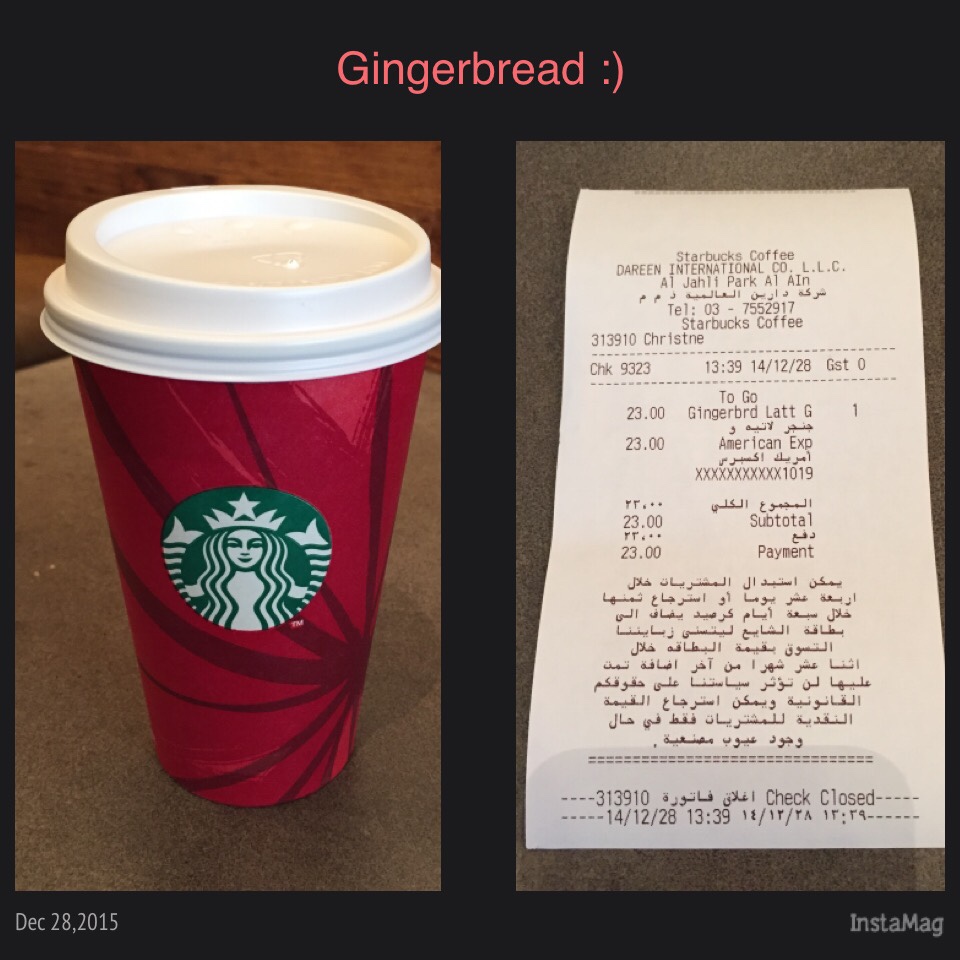 Wow, it costs less than HKD 100 (AED 46) to fill a gas tank here! No wonder the country is so rich! haha wish I had a receipt to post. (Comparison to AED 23 for a Grande Gingerbread Latte at Starbucks!) Haha such a rich shop. We asked for wifi password and they gave us a card, sealed inside a small plastic bag. Like a lotto we are supposed to scratch the show the password for 1 hour free wifi. Cool!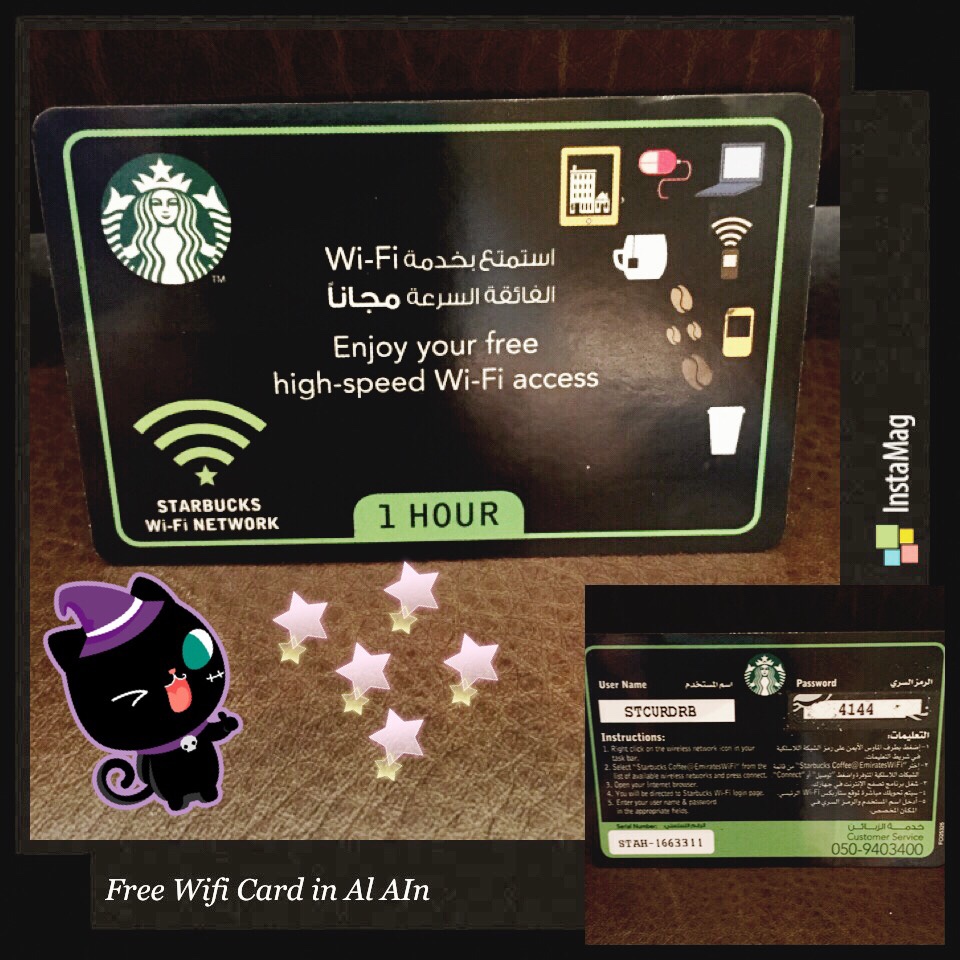 Our afternoon at Al Jahili Fort was quite interesting basically a sand castle. They ask to wear flat shoes or may destroy the sand bldg, haha.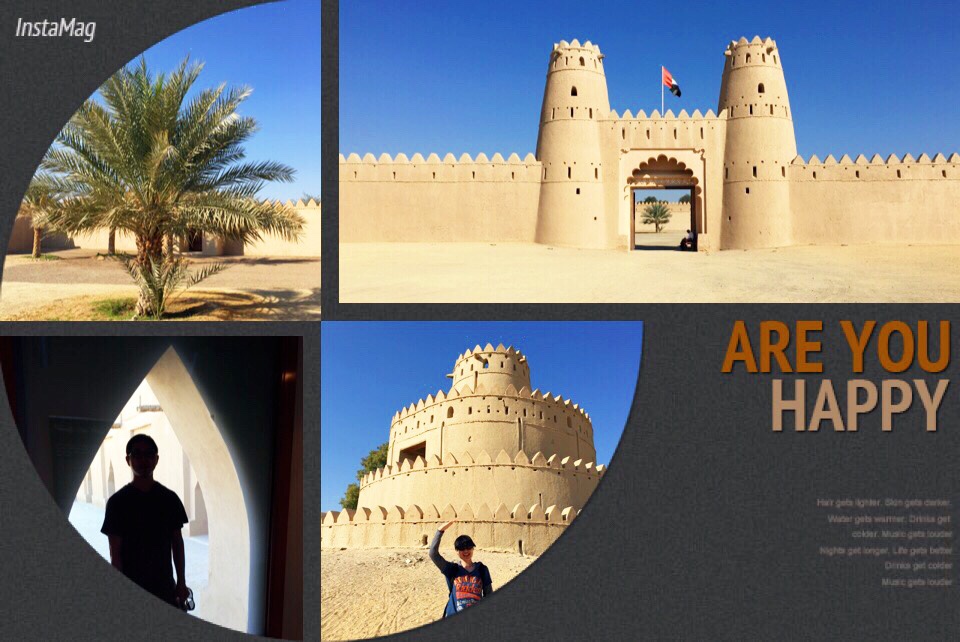 My personal highlight would be the white cat that would respond to our human meow!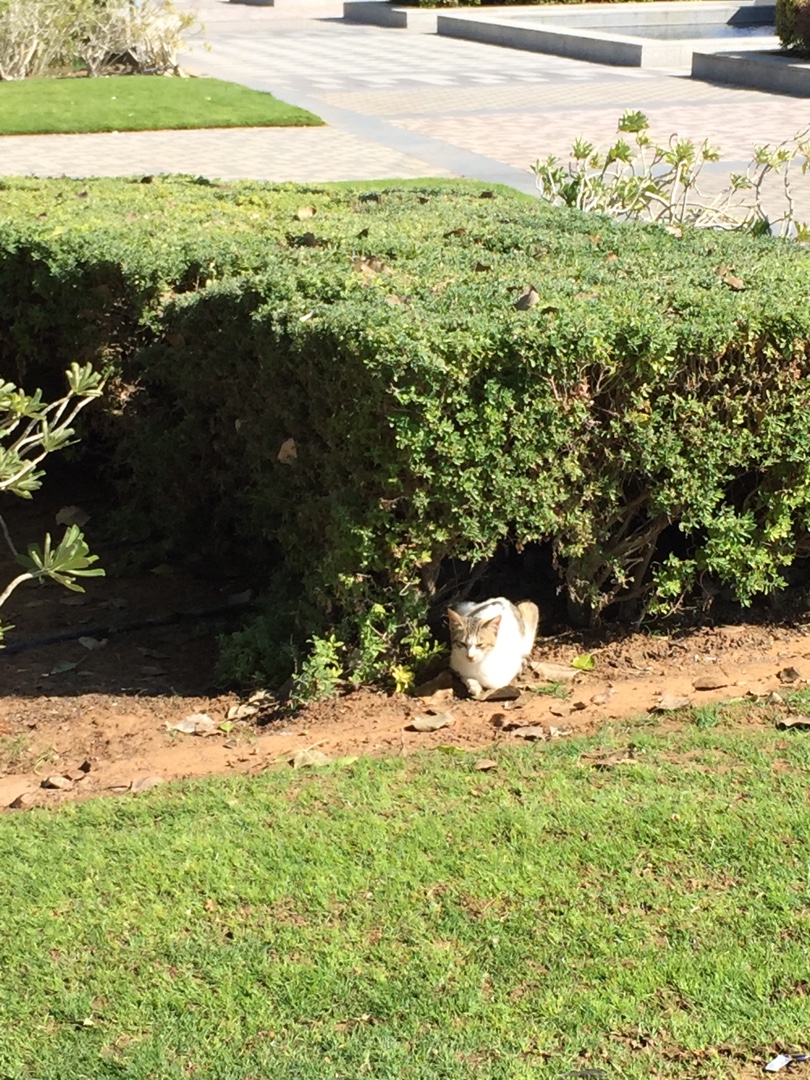 Have seen this restaurant Nando around, tried it for the first time and surprised, it was so good! The meat was really tender, and the potatoes wedges very fresh and crispy also the grilled veggie was great.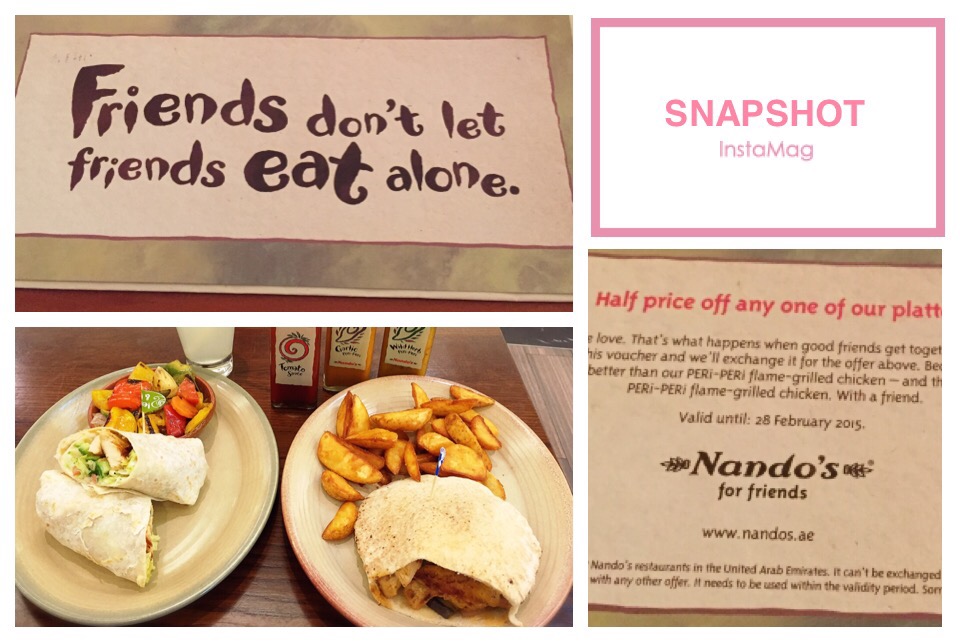 Haha and we got a coupon for 50% off our next visit (for certain entree dishes!) So cool! I gave them a very good review on their feedback form.
We stayed a bit too long at the Al AIn mall and arrived at Jebel Hafeet 30 min after the sun set, still happy to have this selfie taken on the mountain top before it went completely dark. There are some locals having bbq there too!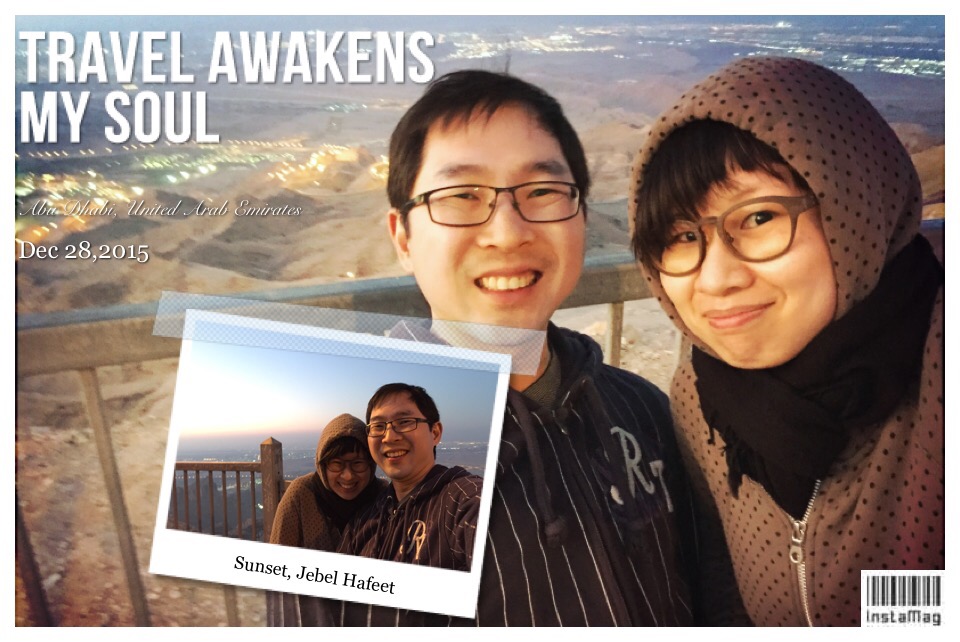 This is the bbq area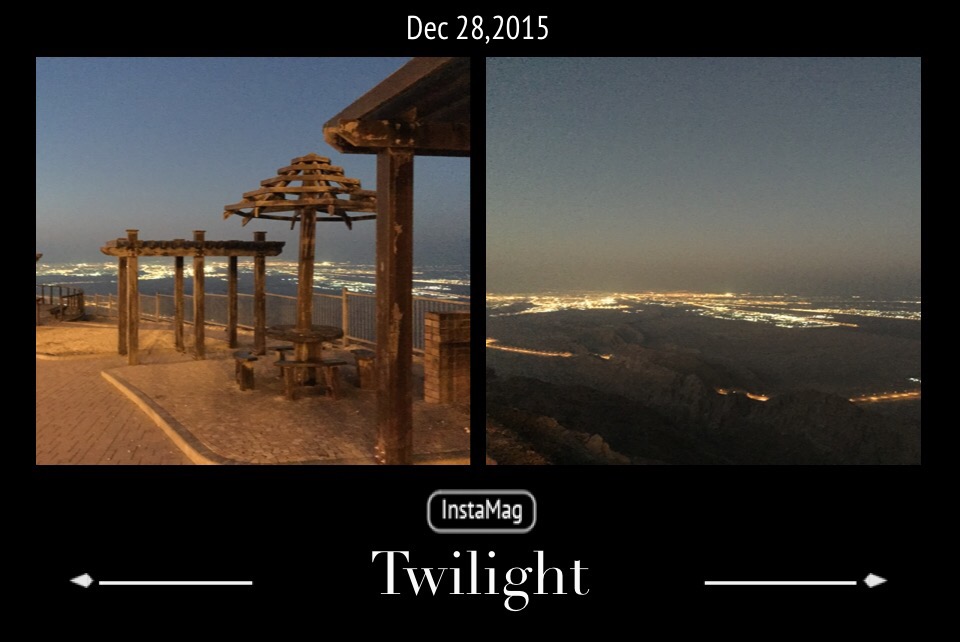 Finally I really like that the whole street is decorated with 43 UAE led signs, very nice. UAE43 National Day!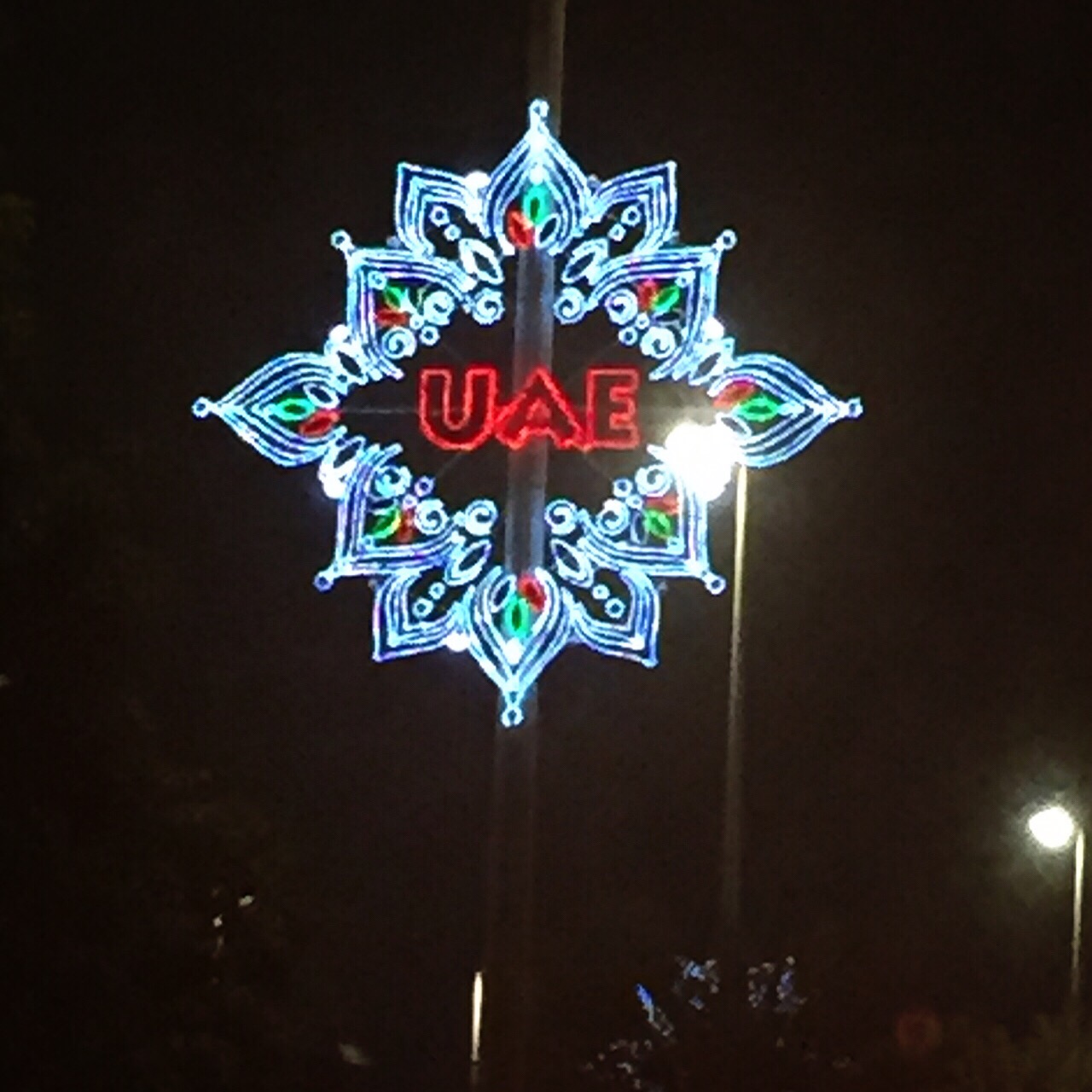 During dinner at Marina Mall, while I was trying this blog, a waiter came suddenly and took all my silverware and all our flat bread, etc. It all happened so fast that I didn't even get a chance to tell him I'm still eating. Glad he didn't take away my lamb meat (Persian food for the night!)
The tea was so strong that I didn't really drink any. Rewarded myself with this Barakat real pomegranate seed juice, totally worth the AED 16.25 for 500ml. Sugar free and really was much better than those concentrate.
Here are my 2 favorite snacks here. The Eden organic pumpkin seeds was really great too.