Selling only one type of bun in the whole shop, which is basically our Mexican bread 中東墨西哥包 with a crispy top. Haha, pair with their cappuccino makes me quite happy! Of course the cat Latte-art helps keeping me hyper for a while.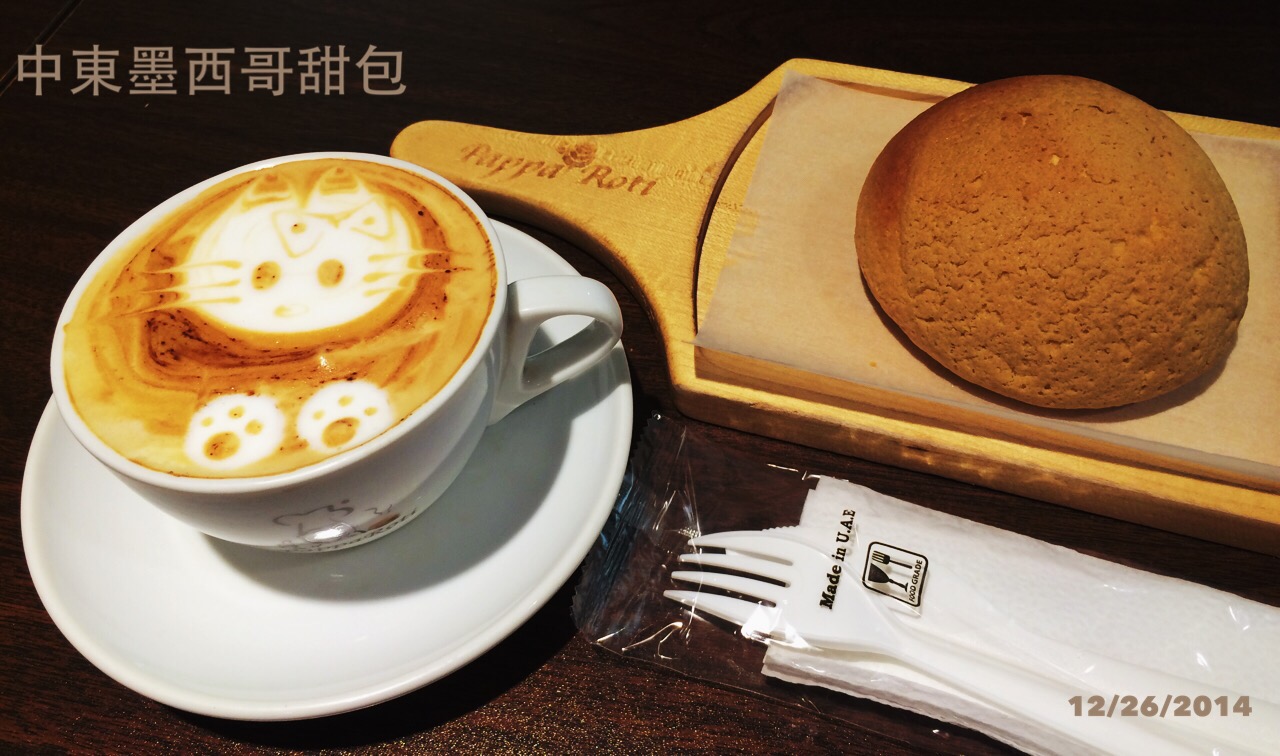 Combo number 5, such a hit back in college days! This Dubai 超群 doesn't sell cakes but chinese combo meals! Chow King! haha.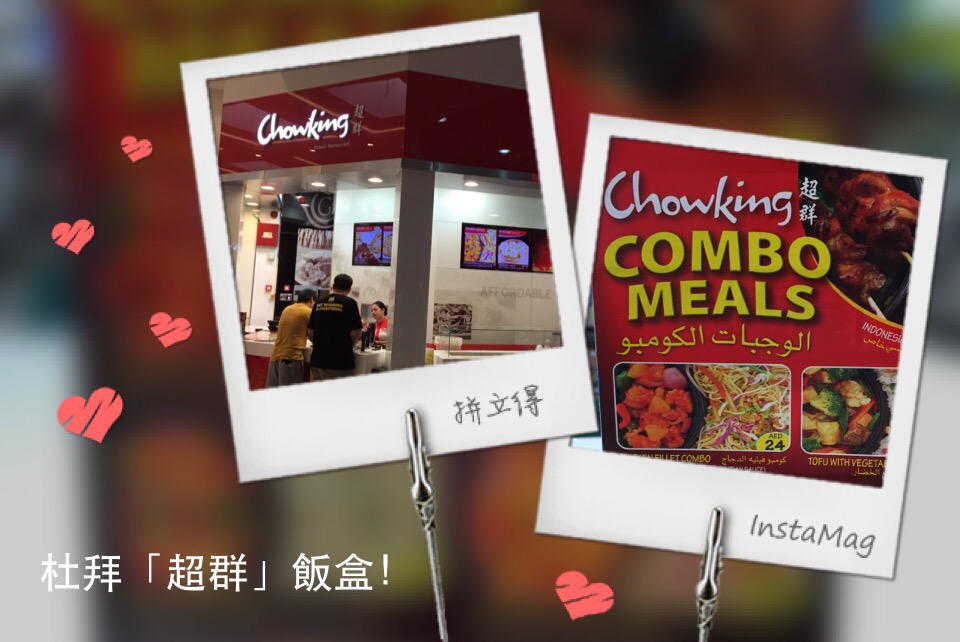 I remember once I was looking for UNO in California but didn't find it anymore , a bit disappointed as I remember their deep dish Chicago style pizza was good. surprised to find it here! not as good as memory maybe because we ordered the small size so it wasn't served on the hot dish pan and not as greasy , still good to have it again.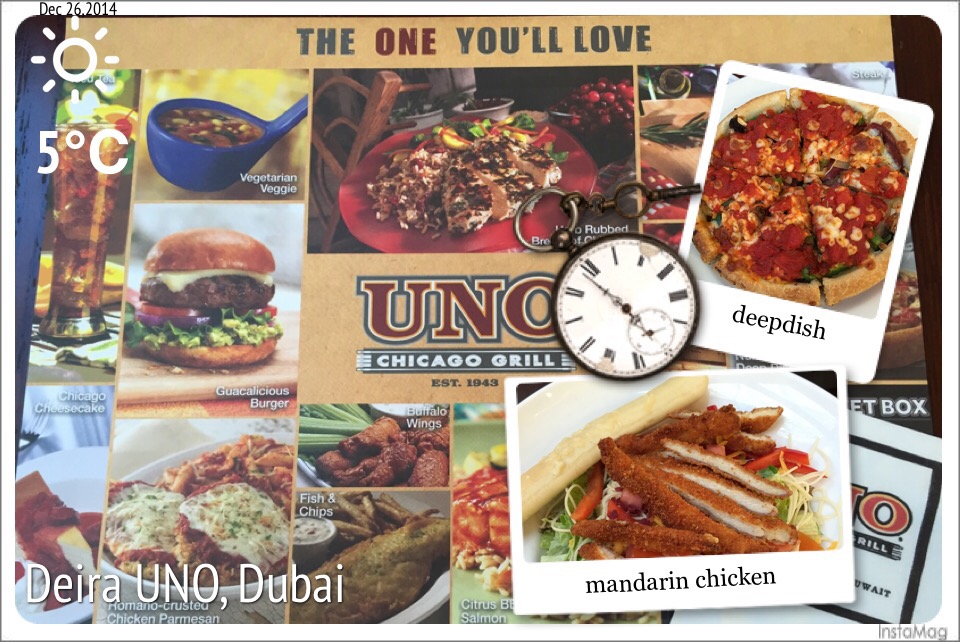 Oh and interesting enough UNO = GiGi in Arabian , haha!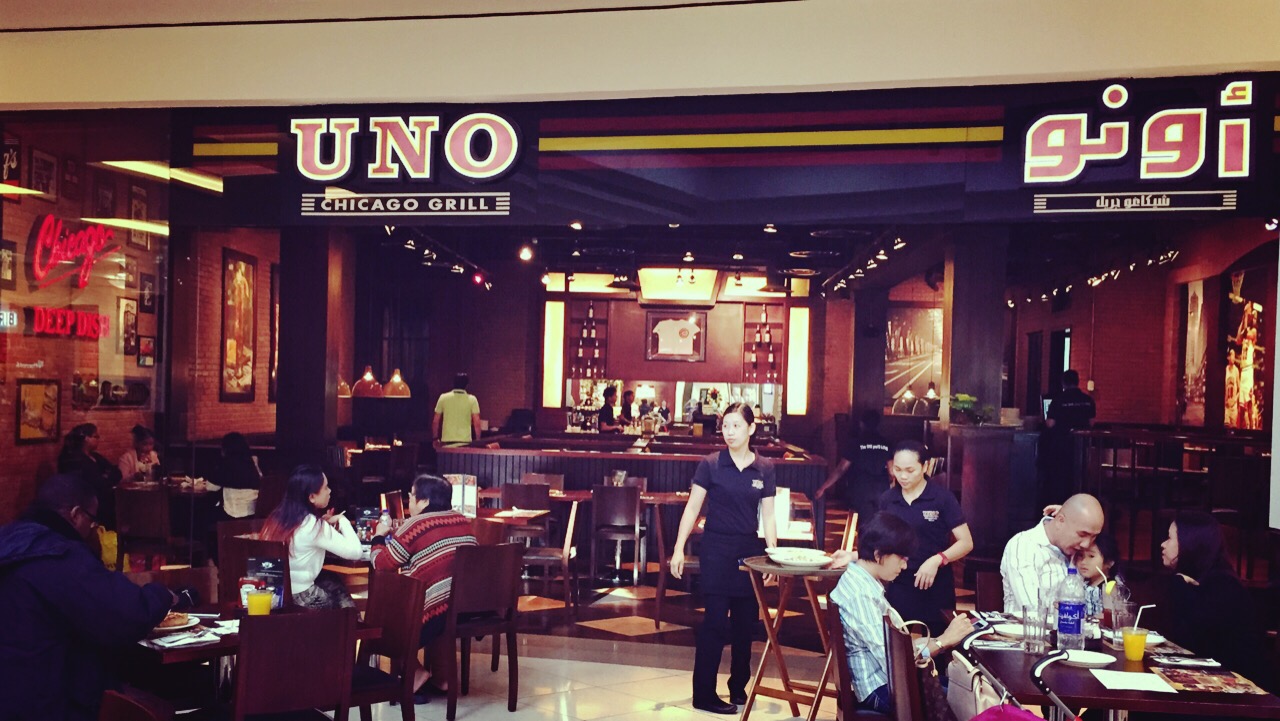 There are a lot of US brands here… in the shopping mall & even on some of the tourist streets, including shops/ brands I have not seen in a while, of course UNO is one of them, they even have Olive Garden, advertised as American's favorite Italian restaurants, and they have PF Chang's, etc etc. I almost thought I was back in the states.