Last dinner 2014
At the Egyptian restaurant at The Pearl, Doha, we had some interesting food for the first time. The red pepper cheese dip , the bread was really chewy and good, and the nightlight is the green soup (Molokhia) that served with chicken. It taste exactly like those cup noodles chicken soup, but in fact was made with veggie and no msg!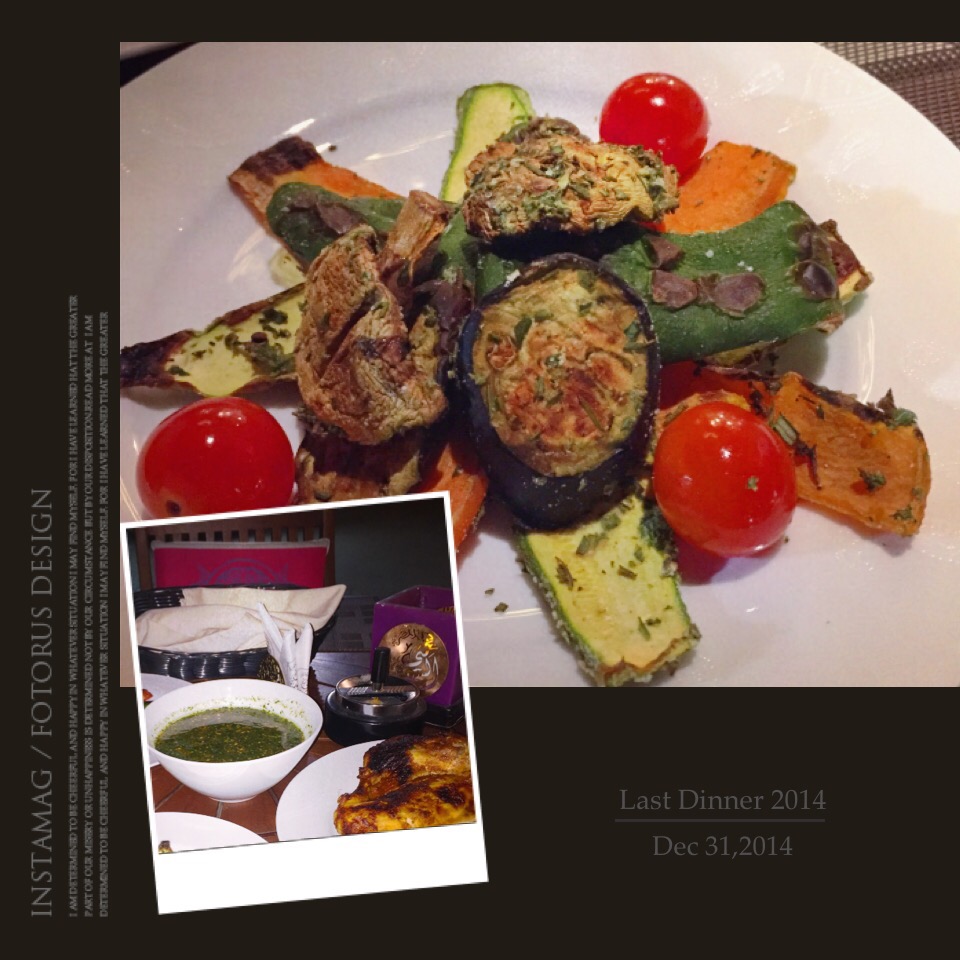 瘦蠻蠻 + 皮包骨燒乳鴿,唔係好多機會試到!睇下我地食完「牙交軟」個樣!哈哈!the couple on our next table also ordered his and barely eat it, guess that only ate the leg which was almost meatless already, haha.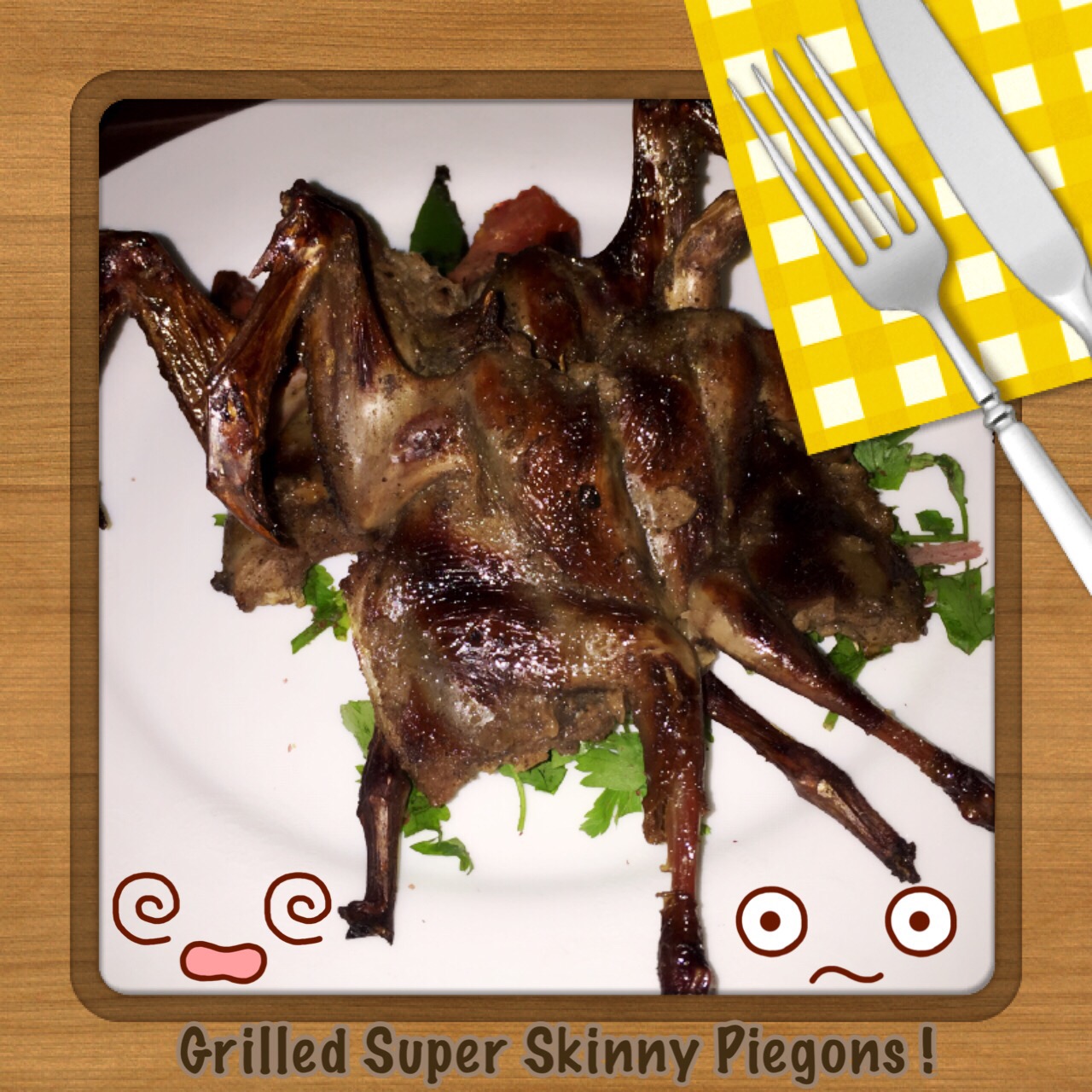 At the end the bill (and also changes) was delivered to our table with a music instrument, haha, strange.